Partners
The International Cyber Security Summer School 2022 will be organised in collaboration with
Security Delta (HSD) is the Dutch security cluster where businesses, governments, and knowledge institutions work together on innovations and knowledge in the field of cyber security, national and urban security, protection of critical infrastructure, and forensics. They share a common goal: more business activity, more jobs and a secure world. The core is the HSD Campus, the national innovation centre for security in The Hague.​ HSD is the main organizer of the ICSSS.
The Cyber Norms Programme of Leiden University's Institute of Security and Global Affairs conducts and supports research on the development of normative thought for the enhancement of cyber security. It is located in The Hague and part of the Faculty of Governance and Global Affairs.

The Faculty of Governance and Global Affairs is an internationally acclaimed academic knowledge hub that studies world-wide issues from the varied perspectives of governance, politics, law, sociology and economics.We contribute to far-reaching socio-cultural debate through our acquired knowledge. We aim to do this not only through education and research, but also by organising lectures and debates to learn from.

The NATO Communications and Information Agency's mission is to strengthen the Alliance through connecting its forces, NCI Agency delivers secure, coherent, cost effective and interoperable communications and information systems and services in support of consultation, command & control and enabling intelligence, surveillance and reconnaissance capabilities, for NATO, where and when required. It includes IT support to the Alliances' business processes (to include provision of IT shared services) to the NATO HQ, the Command Structure and NATO Agencies.
Europol's European Cybercrime Centre (EC3) was set up to strengthen the law enforcement response to cybercrime in the EU and thus to help protect European citizens, businesses, and governments from crime in the digital age. The centre specialises in combatting and preventing online crime within areas including child exploitation, electronic attacks on information systems, identity theft and fraud. EC3 draws on Europol's existing law-enforcement capacity—but it also expands significantly on other capabilities, in particular by offering operational and analytical support to Member States' investigations.

Since its establishment, EC3 has made significant and continued contributions to the fight against cybercrime.
Accenture Security helps organizations prepare, protect, detect, respond and recover along all points of the security lifecycle. Leveraging global resources and advanced technologies, we create integrated, turnkey solutions tailored to the needs of our clients. Whether we're defending against known cyberattacks, detecting and responding to the unknown, or running an entire security operations center, we will help build cyber resilience.

During the ICSSS, Accenture will contribute with a lecture, challenge, and be present at the HR Event.
EclecticIQ is a global provider of threat intelligence, hunting and response technology and services.

The most targeted organizations in the world – including governments and large enterprises – use our platform to operationalize threat intelligence at scale, to deepen threat hunting, detection and response capabilities, and to accelerate collaboration within and across security teams.

Founded in 2014, EclecticIQ is a leading European cybersecurity vendor operating worldwide with offices and teams across Europe, UK, North America, India and via value-add partners.
SignPost Six is an insider risk consultancy training and firm helping organisations retain the value of their critical people and assets by offering a holistic approach to mitigating insider risks from nation-state espionage and organized crime.

Our people-focused solutions centre on early detection and prevention, and are based on research-backed findings. Composed of a team of experienced consultants with deep expertise in psychology, intelligence, insider risk and business, we support clients in implementing appropriate countermeasures through our specialized offerings and/or partnerships.
Deloitte is a leading global provider of audit & assurance, consulting, financial advisory, risk advisory, tax & legal and related services.

Their broad and global reach and experience gives them a unique insight into today's cybersecurity challenges.

During the ICSSS, they will provide a demo on Industrial Control System Disasters. Disaster demos are the perfect instrument to raise awareness and understanding of Industrial Control System security vulnerabilities. Deloitte developed this demo over the years through state-of-the-art design thinking, extensive research, Stuxnet-like malware development and applicable defensive measures.

DNB is the Dutch Central Bank. DNB is committed to financial stability and thus contributes to sustainable prosperity in the Netherlands. To this end, as an independent central bank, regulator and resolution authority, they work together with European partners on a solid, integer, and stable European financial system

During the ICSSS, DNB will teach students more about Threat Intelligence Based Ethical Red teaming (TIBER), and of course dealing with cybersecurity in the financial sector.
Chapter8's Squadron operators are drawn from the highest levels of the security industry, and have been tasked with protecting the digital security of nation states. Their combination of backgrounds is unique and covers not only military and industrial state interests but also physical and digital security. In one, highly vetted, close team that fully trust eachother's skillsets.

During the ICSSS, Chapter8 will provide an interesting lecture surrounding the topic of defense against digital attacks by nation state actors, based on some war stories from their daily practice.
Secura provides security advice, testing, training and certification services for our customers and covers all aspects such as people, policies, organizational processes, networks, systems, applications and data.

This all-around cybersecurity knowledge will be reflected in a lecture on ransomware resilience during the ICSSS. Secura will also be present at the HR Event.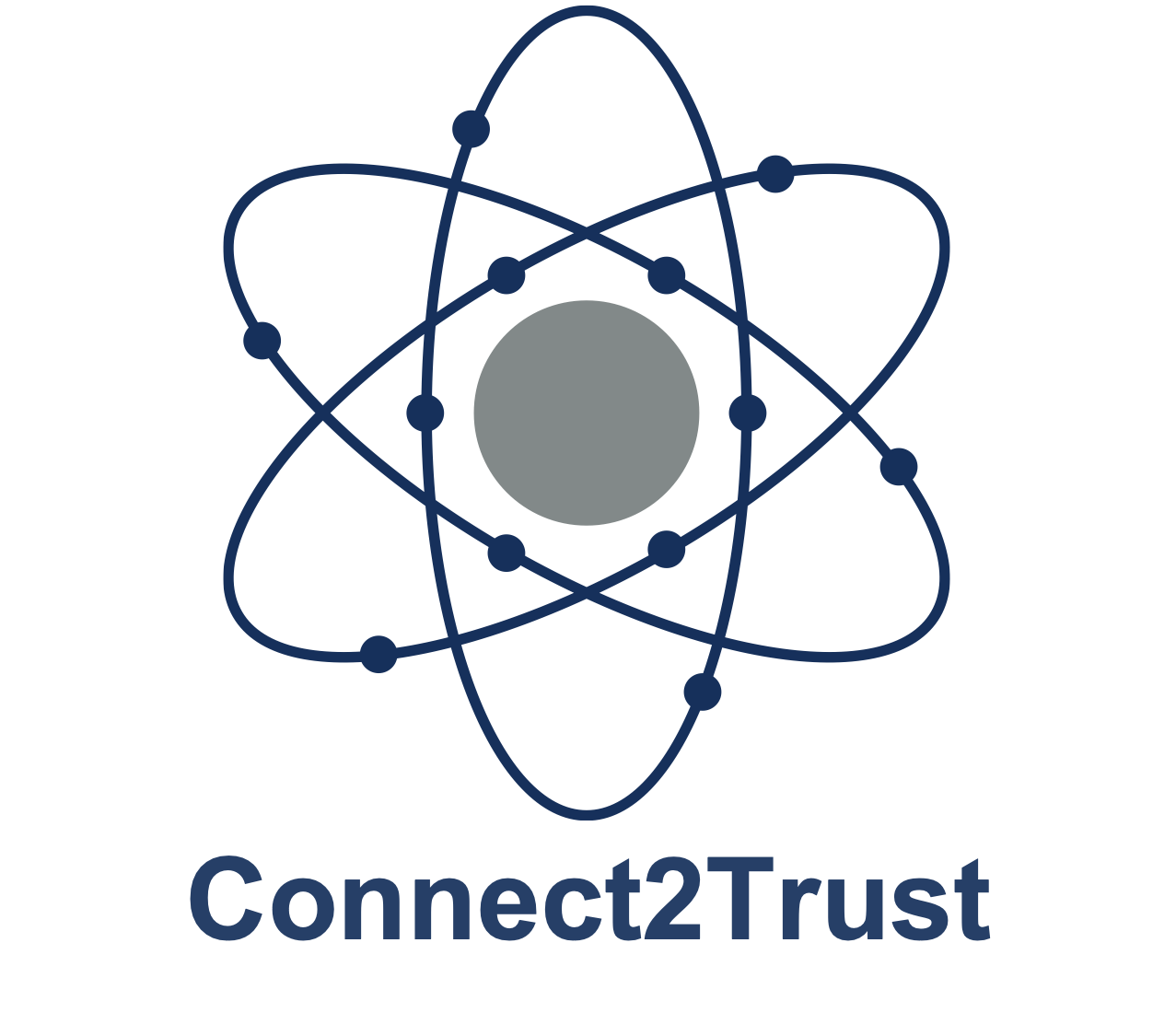 The Connect2Trust Foundation is a cross-sector partnership between (inter)national companies active in the Netherlands. Connect2Trust provides a safe and trusted environment within which private parties who are part of Connect2Trust can analyze and exchange sensitive and confidential information about cyberthreats and best practices, together with (cyber)security-challenged government parties.

Connect2Trust's board is composed of various leading experts in the cybersecurity field who will provide their unique knowledge during the ICSSS.
Darktrace completed the acquisition of former partner Cybersprint in March 2022. Darktrace is a global leader in cyber security AI, delivers world-class technology that protects over 6,800 customers worldwide from advanced threats, including ransomware and cloud and SaaS attacks. Darktrace's fundamentally different approach applies Self-Learning AI to enable machines to understand the business in order to autonomously defend it. Headquartered in Cambridge, UK, the Group has more than 2,000 employees worldwide. Darktrace was named one of TIME magazine's 'Most Influential Companies' for 2021.
As a consulting firm with expertise in analytics, digital, engineering, and cyber, we help businesses, government, and military organizations transform.

We're building value and opportunity by investing in cybersecurity, analytics, digital solutions, engineering and science, and consulting. Our culture of innovation empowers employees as creative thinkers, bringing unparalleled value for our clients and for any problem we try to tackle.
SecuredNow specializes in security research and development focused on cyber-physical systems and embedded devices. It helps companies to implement security by design by offering various customized services and solutions, including security consulting, and product testing & evaluations to ensure the highest security levels on IoT products and connected devices. In addition, SecuredNow's experts are happy to share their vast knowledge through specialized security trainings. With a decade of experience, SecuredNow's team of seasoned security specialists has specific industry knowledge of the latest cyber-physical systems and embedded security techniques, giving companies the peace of mind that their products and software are fully tested and protected from any physical or remote threats. With headquarters in The Netherlands, SecuredNow also strategically has offices in Estonia, as it is widely known for being a global heavyweight in cyber-security.
Interested in becoming a partner of The International Cyber Security Summer School? We receive your interest with great enthusiasm at [email protected]!